Have you ever ridden a board that left you laughing at the end of a run?
The 36 inch earthwing drifter is a blast to ride. I'm glad that I got the 36" drifter, because the pockets are placed just past shoulder width for a tall (6'2") person. The kicktail pockets are right outside the truck bolts; having my stance outside of the bolts required some adapting. This board requires really good weight distribution, otherwise the front or rear will pick-up in a slide. The pockets feel AMAZING.
They just feel so perfect… especially with the front foot over the bolts and the back foot in the back pocket. There is a huge amount of concave in this popsicle deck, and greatly makes for great pop for ollies. The kicktails are really steep, as you can tell in the picture.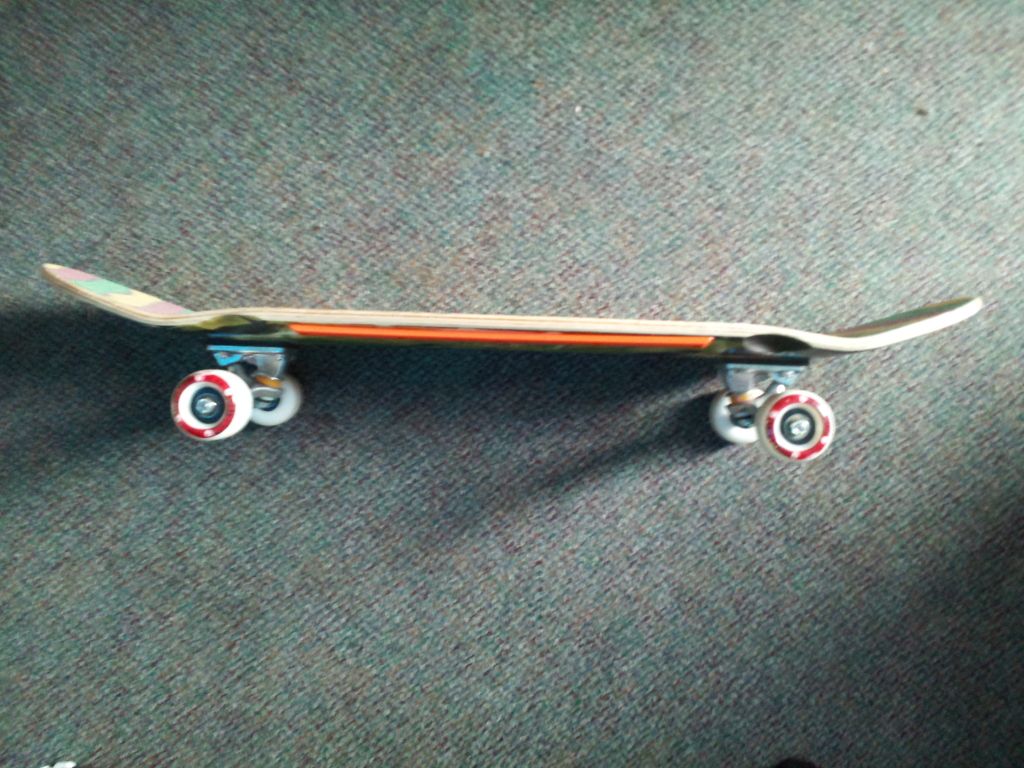 What a great do-everything board. I've done technical dh up to 40 mph, slalom, freeriding, cruising, and tech-sliding on the exact same setup:
¼" shock pads, indy 169s, bones hardcore roadside, gator grip with minilogo center (for ollies), and 65mm butterballs.
The butterballs were great.
After 4 sessions, I hit core and they became good for tech-sliding: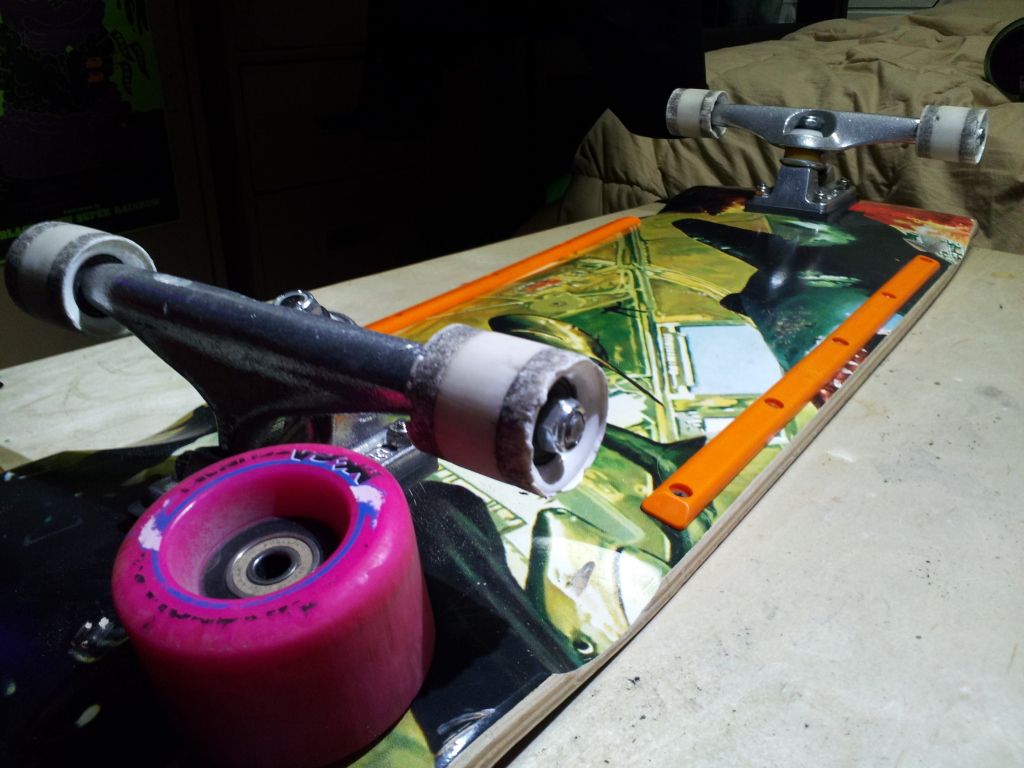 As a tall person with big feet, this feels like a great park/pool board too! I can't wait to take it to the ramps with hard wheels. The smaller drifter is better suited for a shorter rider.
I definitely recommend this board to someone looking for a fun board that will do almost everything with a little technique.
We have our first ever rider review here at Vital Media Co! Thanks to Devin Walker for sending in a Earthwing Drifter 36 review. Send us a review and get your name out there!